I tend to do a lot of Ditto Daddy Trainers for boys, so I have been thrilled to be working lately on some girly trainers. This is a stash of trainers for a petite little girl. The leg and waist measurements of this little girl would make finding stocked trainers a little difficult. This stash should take her through the different stages of potty learning and keep her
covered
day and night. I hope she enjoys wearing these as much as I enjoyed sewing them!
All 12 girly Ditto Daddy Briefs hanging out together!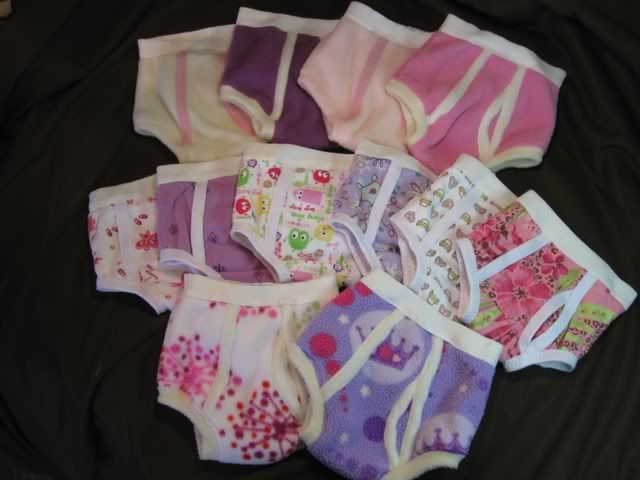 These are just adorable! Trendy 100% cotton print outer layer with an
inner layer of soft bamboo make these trainers absorbent even without
the insert! Your little one can wear these as underwear after they
have gained more potty confidence. Each trainer is equipped with one
standard snap-in bamboo insert backed with waterproof PUL.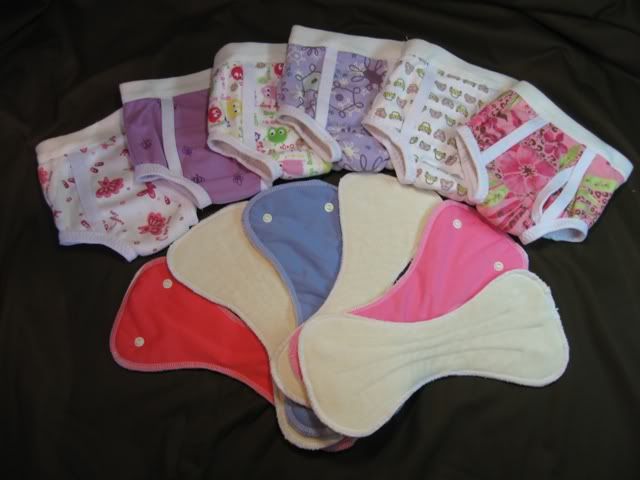 Close up of the sweet little mock-fly that make these trainers so popular!
Inside of a Ditto Daddy brief lined with soft bamboo. Notice the trainer has no inner side seams or leg seams to cause irritation. The inner "knap-flap" that the insert snaps onto is sewn in separately to allow the insert to stretch and adjust for the perfect fit!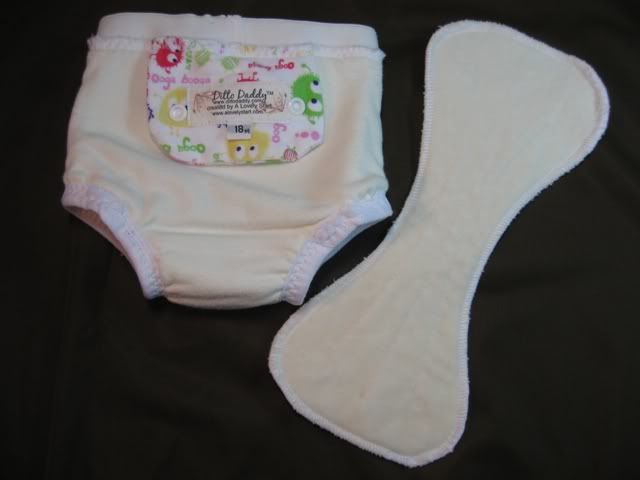 These four pair of trainers are made from soft cozy fleece and include a beefed-up snap-in insert. These are great for early daytime learning, outings, and for light to medium coverage for overnight.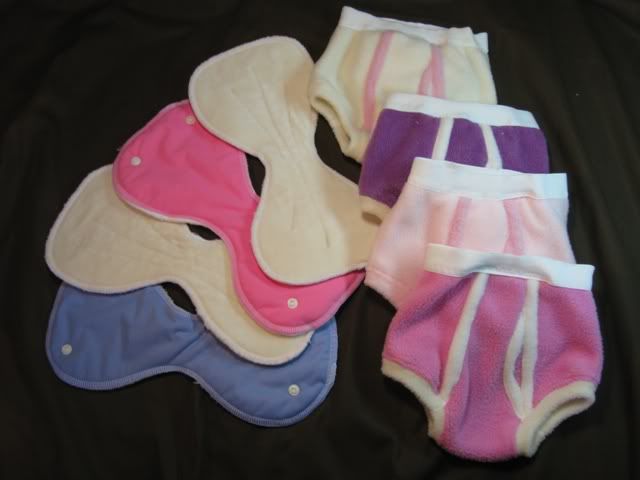 Two Dry Nights Ditto Daddy Briefs. These are sewn with 2 full layers of fleece to keep wetness contained. Each includes 1 beefed-up insert with doubler. Inserts are made from bamboo fleece and topped with silky bamboo velour and then backed with a layer of PUL. There is a total of 7 layers of bamboo to keep this little one dry all night!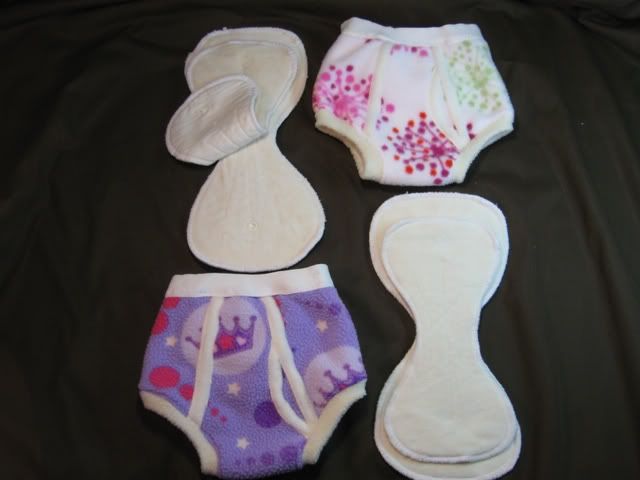 Three extra snap-in inserts made from 2 layers of bamboo fleece topped with silky bamboo velour. These thinner, lightweight inserts have no backing and will be great as a 'reassurance' once little one has gained some confidence with her potty learning.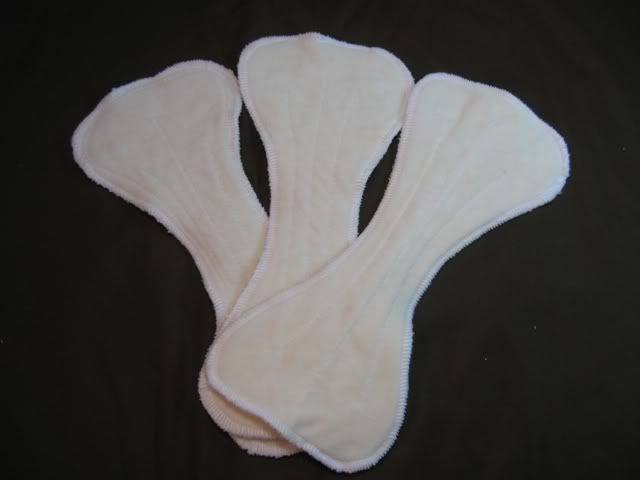 Two fleece soaker to use over the cotton trainers in the very early stages to keep wetness in.